Announcements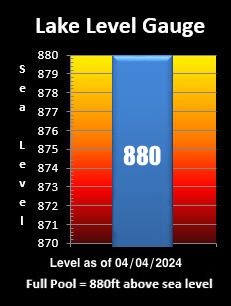 Advertisements
Contact Info
Lake Buckhorn
1817 State Route 83
Unit 332
Millersburg, OH 44654

Phone:
330-674-9961

Fax:
330-674-5612

Email:
staff@lakebuckhorn.info

Web:
www.lakebuckhorn.info

Hours:
Monday, Tuesday, Thursday, Friday 8am - 4pm

Closed:
Wed, Sat, Sun.
Local Weather
FOR SALE
Three wheeled push golf cart $25
Towable Booster w/AIRHEAD self centering tow harness, great for behind Pontoons pulling a towable, keeps the townline out of the water. Used 5-6 times $50
Four pack of Life Jackets Never Opened $10
If interested in any of the items please call 740-964-0639
Added on 09/27/22
FOR SALE
1998 Sea Doo GTX Limited 3 seater
Ready for water, engine completely rebuilt in 2020, recently serviced, and have paperwork.
Great running 2-stroke jet ski, 54 mph on clear water.
Asking 3,800 obo. 330-473-3259
Added on 07/26/22
FOR SALE
JOHN DEERE GATOR
LOW MILES-NOT USED MUCH
XLIV 5901 Camo - Alloy Wheels
Protection Package w/Roof
Winch and Winch Package
Glass Windshield w/Wiper
Asking: $10,000
330-674-2404
Added on 07/08/22
Purchased Summer 2020.
Like new. Used only one season.
Manual and Key included.

Original Purchase Price: $700.
For Sale: $350.
Located in garage at Lake Buckhorn.

Lou Slangen at 216-469-7921
Added on 02/14/22
2017 Air Natique 605 Hours
2019 New Transmission
2019 Upgraded Sound System
2021 - New Skins on Seats

Natique authorized dealership stored and maintained
Only used on Lake Buckhorn
Only in the water when motor was on otherwise kept on a lift
605 hours
Trailer Included
Perfect Pass
Balast System
John Adams
2578 Buckhorn
330 554 2136
Added on 01/24/22
1986 Thunder craft citation inboard 140 mercruiser engine,
open bow $2,800.
330-618-6915.
Added on 01/24/22
Added on 01/24/22
Jet ski Dock for sale, $400
Please call 216-789-1518 and ask for Dave
Added on 01/24/22
Werner heavy duty 28 ft extension ladder model 7128-2. Approx. cost new $450. Selling for $200
Added on 01/24/22
One piece. Dimensions: height-85", width-53", depth-23". $250. 330-473-8613
Added on 01/24/22
Storage barn for sale
10' 4" wide x 12' 2" long x 9' 2" high (at peak).
$300 and Buyer moves it.
Please contact Chad at 330-204-6427.
Added on 01/24/22